On the Tail of Muscle Machines' 1972 Datsun 240Z & 1993 Ford Mustang SVT Cobra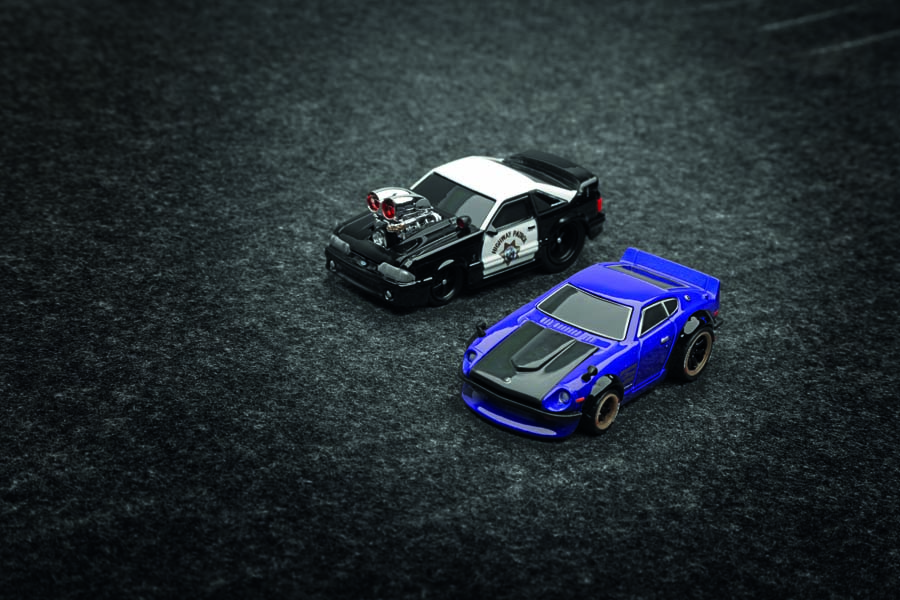 Which side of the die cast aisle do you stand on? Are you more of a fan of ultimate scale accuracy, or do you lean more toward creative and artistic interpretations of your favorite automobiles? You can plant us right smack dab on top of all of it. On one hand, we love seeing impossibly detailed replicas made to astonishing detail. On the other hand, we love seeing sculpted, squashed and stretched versions of our...
PARDON THE INTERRUPTION
Purchase Options
Article in Summer 2022 Issue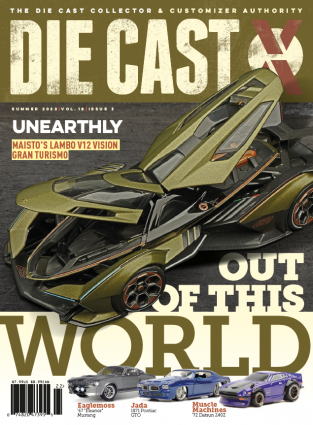 DIE CAST X SUMMER 2022, VOL. 18, ISSUE 3
Publication Archives channel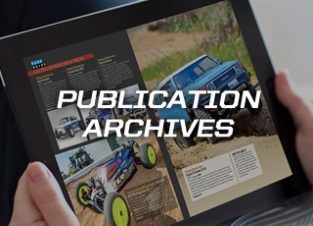 Every digital replica of the industries leading publication Die Cast X magazine starting 90 days since the last issue going back several decades. Beautifully rendered in a magazine style experience. You can search across all titles or just within an issue. Issues become available 90 days after publication.
You May Also Enjoy Our Quarterly Magazine Subscription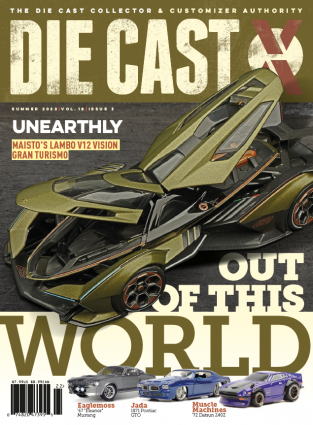 Die Cast X  brings together award-winning journalists, renowned photographers and industry pros to capture the spirit of diecast like never before. It takes an insider's look at the history behind popular diecast cars and trucks as well as how each model has helped shape the automotive industry and motorsports.