Maisto Special Edition 2021 Ford Bronco Wildtrak and Badlands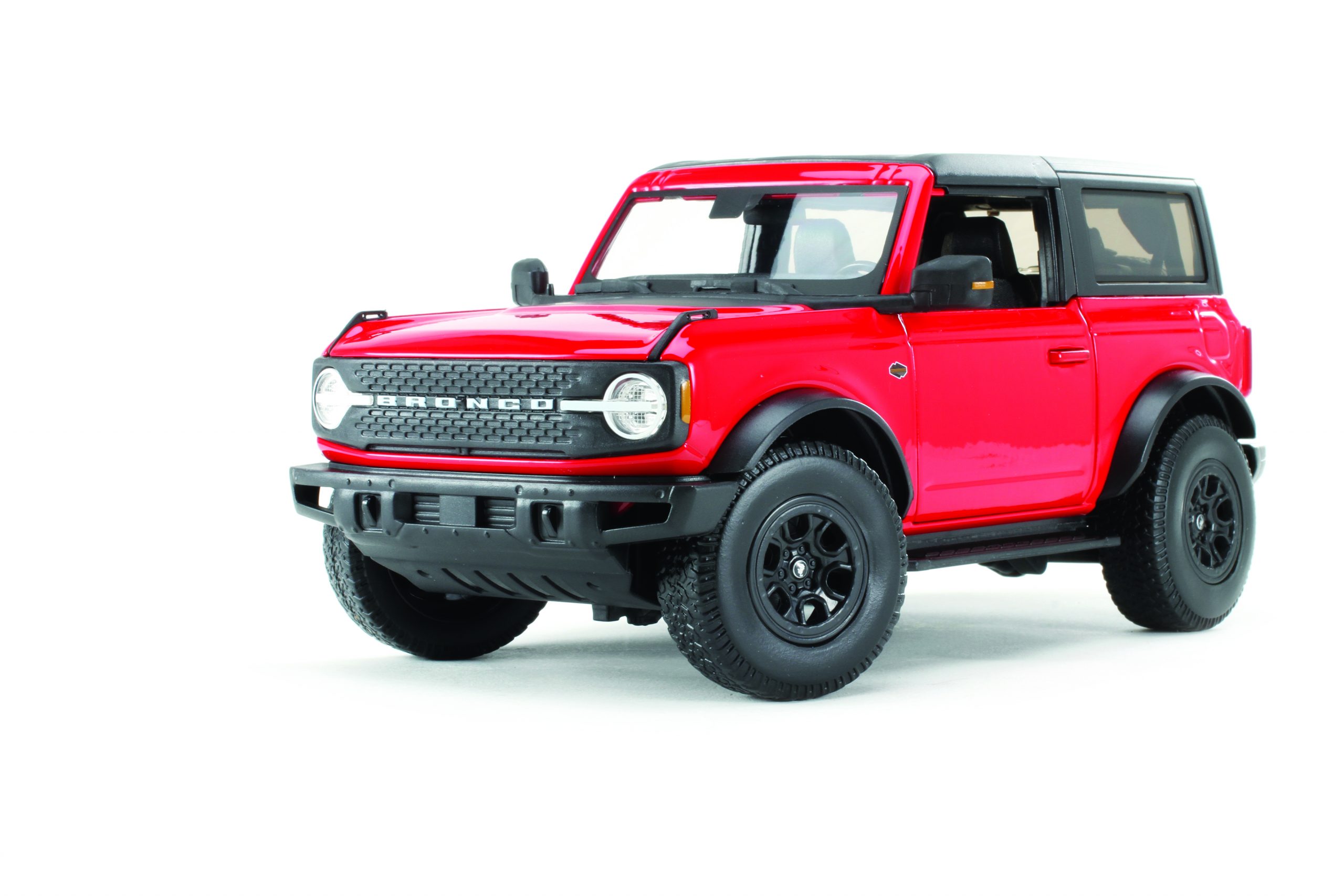 I grew up around a large family farm and I have distinct memories of the vehicles we used. The first is of the huge tractors—some that stood upwards of two stories tall—that were still dwarfed by the 5000 acres of crops they tended. I also have memories of an old truck that, although small, could—and did!—take quite a beating. It was a vehicle my uncles would take off-road, pull fallen trees out of the many...
PARDON THE INTERRUPTION
Purchase Options
Article in Summer 2021 Issue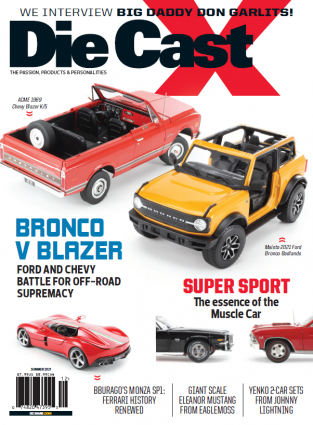 Publication Archives channel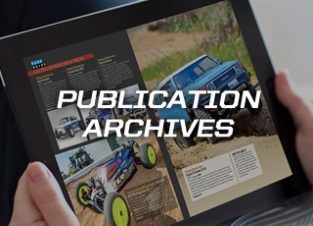 Every digital replica of the industries leading publication Die Cast X magazine starting 90 days since the last issue going back several decades. Beautifully rendered in a magazine style experience. You can search across all titles or just within an issue. Issues become available 90 days after publication.
You May Also Enjoy Our Quarterly Magazine Subscription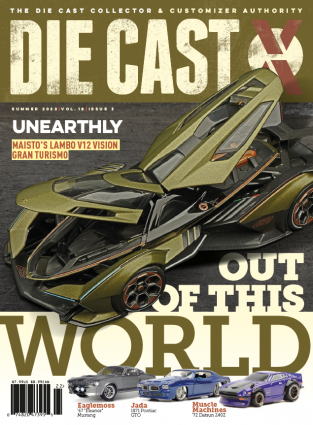 Die Cast X  brings together award-winning journalists, renowned photographers and industry pros to capture the spirit of diecast like never before. It takes an insider's look at the history behind popular diecast cars and trucks as well as how each model has helped shape the automotive industry and motorsports.