American Muscle 1969 Plymouth Road Runner – This F.A.S.T. Hemi hides its hellacious speed
F.A.S.T. has to be the best acronym—and one of the best concepts—for a racing series ever devised. It stands for "Factory-Appearing Stock Tire," and, as it sounds, the idea is pretty simple: a bunch of bone-stock-looking classic muscle cars racing on period-correct tires of the size and type equipped when the car was new. Take the car on these pages. Aside from a few stickers and grease-pencil marks on the glass Dave Dudek Jr.'s Road...
PARDON THE INTERRUPTION
Purchase Options
Publication Archives channel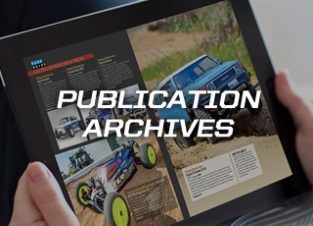 Every digital replica of the industries leading publication Die Cast X magazine starting 90 days since the last issue going back several decades. Beautifully rendered in a magazine style experience. You can search across all titles or just within an issue. Issues become available 90 days after publication.
You May Also Enjoy Our Quarterly Magazine Subscription
Die Cast X  brings together award-winning journalists, renowned photographers and industry pros to capture the spirit of diecast like never before. It takes an insider's look at the history behind popular diecast cars and trucks as well as how each model has helped shape the automotive industry and motorsports.